Caritas InSight projects represent our base line work in the area of social justice.
Caritas volunteers work in a parish setting providing a welcoming venue for those of any or no faith in the wider community to come together to share companionship and food once or twice a week. At the same time signposting to additional expert and specific help is provided.
We develop InSight projects based on local assessed needs combined with surveys to assess provision of services in the local area.
[email protected] Johns for example was established six years ago in the centre of Portsmouth when it was realised that there was a lack of food and shelter provision for the homeless on Tuesdays.
The COVID emergency saw adaptation to our service delivery towards a take away service and telephone contact service so that our many guests could still receive support.
Caritas are currently developing environmental work strands to add further impact to these projects.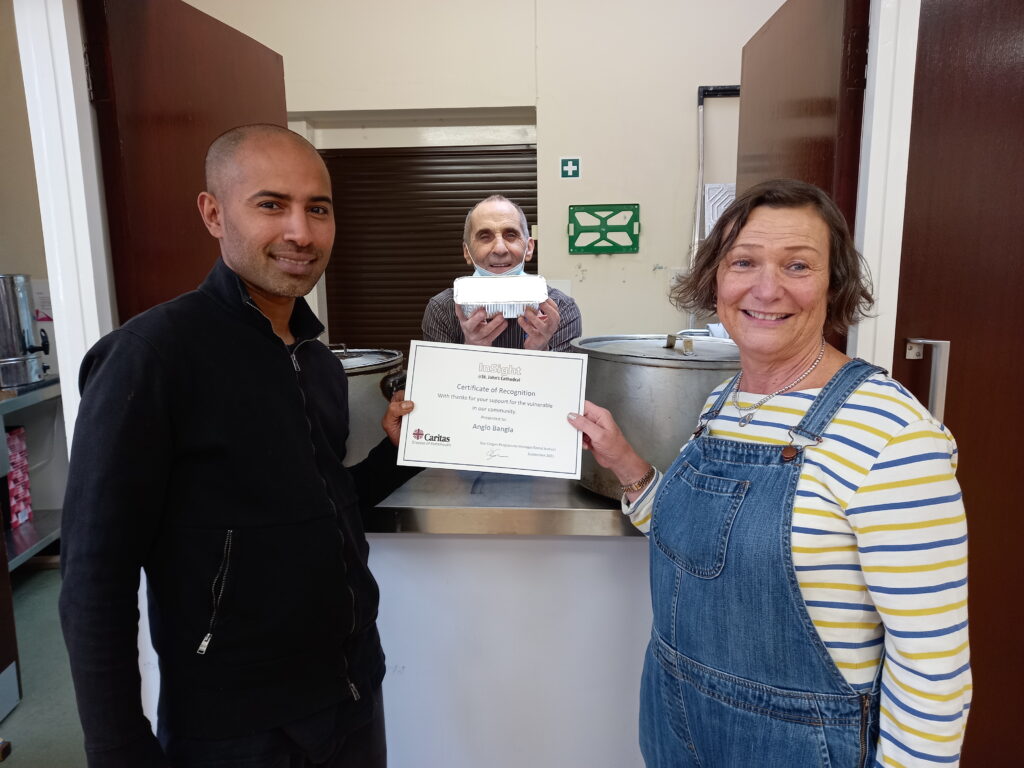 [email protected] Johns helps approximately 40 isolated, marginalised, or homeless people every week.
The group began in 2016 as a coffee and cake morning but has 'changed radically' since the start of the coronavirus pandemic, according to Sue Cregan, the group's founder and Caritas volunteer co-ordinator.
The attendees of InSight are not just people experiencing homelessness. Some suffer from mental-health problems, addiction, isolation, or marginalisation in society.
Some are just struggling to feed themselves or their families due to the economic impact that the coronavirus pandemic has had on those in precarious or low-paid employment.
Sue said: 'We've seen a lot of new people during the pandemic. A lot more people are sleeping rough, or we are seeing young people where one or two members of the family have been furloughed and that 20 per cent drop in income has meant the difference between them meeting the food bill or not meeting the food bill.'
It is not just homeless people which Insight provides support to, as the excess food is boxed up and delivered to mothers at a vulnerable women's home.
There is also a food bank provided by the group which creates parcels for families that have been identified as at-risk by local schools, with boxes helping to feed 28 children from 11 families.
If you are interested in volunteering for an existing [email protected] or in helping to set one up, please get in touch. Email Caritas at: