Update 2nd April
As we enter the second month of the Ukrainian war, and still our media outlets are full of the horror and suffering caused by the conflict, here is an update of how people in the diocese are helping Ukrainian refugees.
The government have announced a Homes for Ukraine scheme where individuals in the UK can register to provide a room for a Ukrainian refugee family or individual. 200,000 households throughout the UK have registered for this scheme, including many parishioners from our diocese.
2,700 visas have been granted so far by the UK government and most informed opinion at the moment is that there will be fewer Ukrainian refugees arriving in the UK than the number of registrations for the Homes for Ukraine scheme. Time will tell whether this prediction is accurate.
It's important that all who get involved have some background knowledge about how they can best help people arriving in the UK who may be traumatised and in need of specialist help. Please use the resources on this web site to help you keep informed.
Some parishes are already organising into groups to help provide the support that will be needed to settle the Ukrainian guests into life here in the UK.
If your parish is working to plan a welcome and support for Ukrainian guests, please get in touch with Sheila Wade, Interim Head of Charity, Caritas Portsmouth so that many more parishes can share your experiences.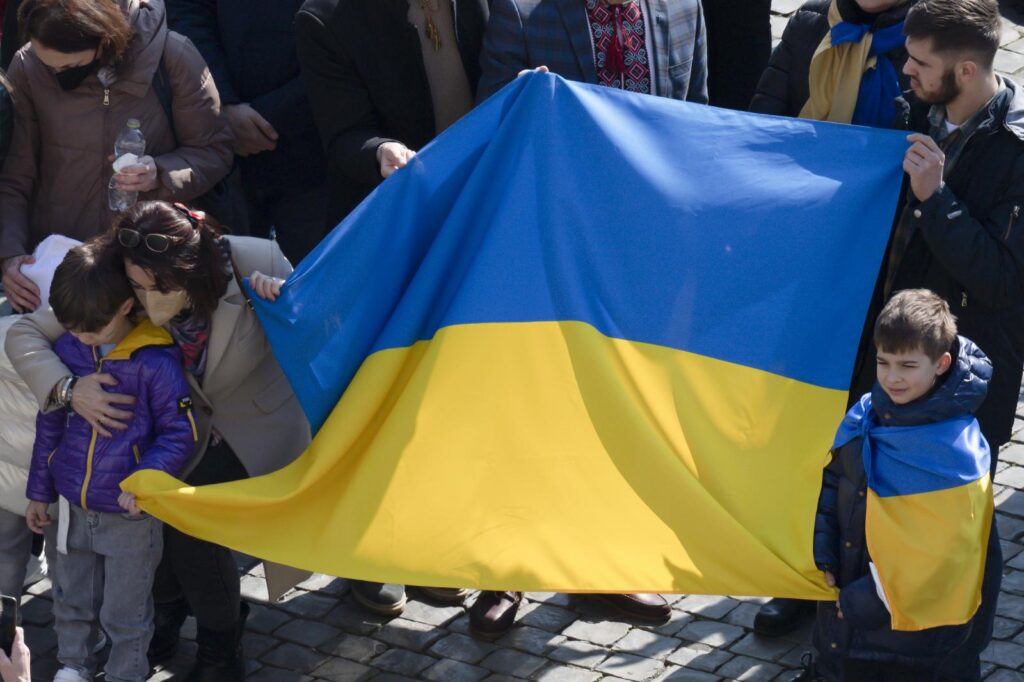 Here are some examples:
Churches Together Around Tadley (CTAT), which includes St Michael's at Tadley, are meeting to plan support for hosts, together with a wrap-around service for Ukrainian guests as they arrive in the local area. CTAT felt that Tadley and district was not too rural to enter this scheme, but that refugees would be best served if a critical mass (at least 6 families) could be housed locally. This is the view taken generally by CSAN and other agencies working to resolve this crisis.
Contact Gerry Penfold for more information about this group:
Sacred Heart at Ringwood are also working with a group in Ringwood called Love Ukraine.Ringwood which includes Churches Together in Ringwood, and other secular groups. They are working to set up a combined approach to supporting hosts and guests in the Ringwood area based on a network of Ukrainian guests being identified via a known contact. This means that the Ukrainian guests will have a support network from within their own resources as they arrive. A distinct advantage, and very helpful for their successful integration for however long they will be in Ringwood. This is at the planning stage at the moment.
Owen Griffith is the contact for this group and he is happy to give further information and advice to other groups.