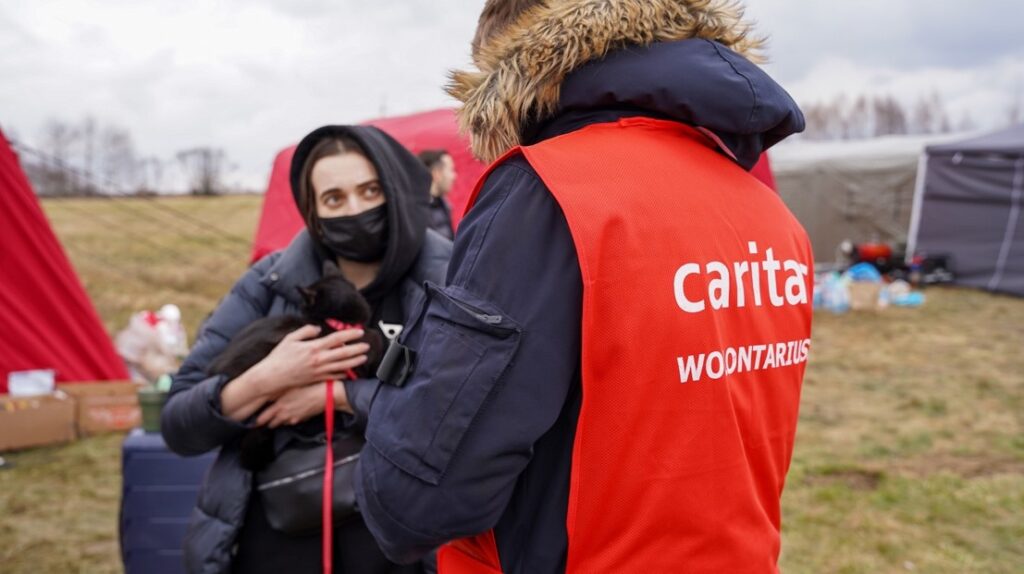 For news about the refugee crisis in Ukraine, and how the diocese is helping, please go to the Ukraine item on the main menu.
Community Tree planting with our schools… some good news on our progress
Over the past couple of months, Caritas Portsmouth has successfully organised and run community tree planting events at two primary schools, and planted trees at a third school, as part of our environmental justice work across the Diocese.
The first event took place on Tuesday, 15th March at Our Lady & St Joseph's Primary in Lymington, in the New Forest. With over fifty members of the school and parish communities coming together after school to plant 268 hedgerow saplings. We were especially thankful for the donation of eight fruit trees by members of the Our Lady of Mercy & St Joseph's congregation, some of whom were able to come and join in the planting.
Our 2nd April event at St Peter's Primary in Bournemouth had a similar attendance, with families, children, and staff coming along to plant 398 saplings that Saturday; with another 15 orchard trees being planted by the pupils at the Forest School during the week.
In addition to our community events, we also had the opportunity to work with pupils at Holy Family Primary in Southampton to plant over 160 hedgerow saplings at their school.
Alongside our tree planting we have been holding consultations at the schools as part of our long-term partnership focused on promoting environmental justice initiatives. This has been a great opportunity to receive input and ideas from the pupils, families, and staff about environmental projects they would like to see delivered at their school. These events have served as the beginning of our schools programming at Caritas, and we look forward to continuing to work with these schools on the development of their sites to promote biodiversity and educational opportunities for the pupils and local communities, and to expanding our engagement to include more schools in our Diocese in the future….
For more information on our schools projects, have a look at our Projects Page on the link below: https://www.caritasportsmouth.org.uk/the-projects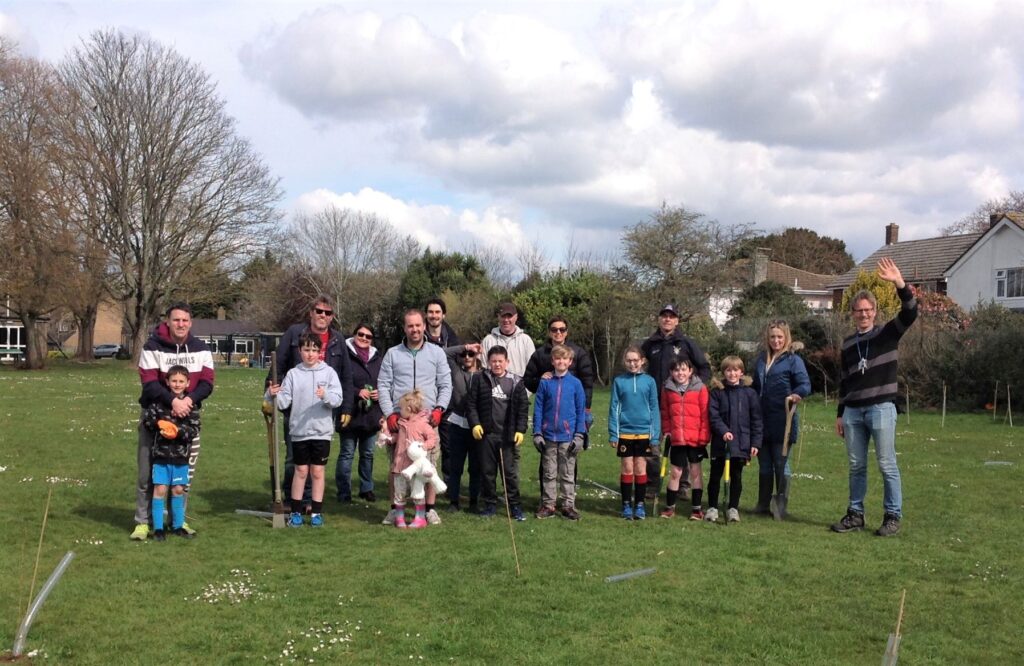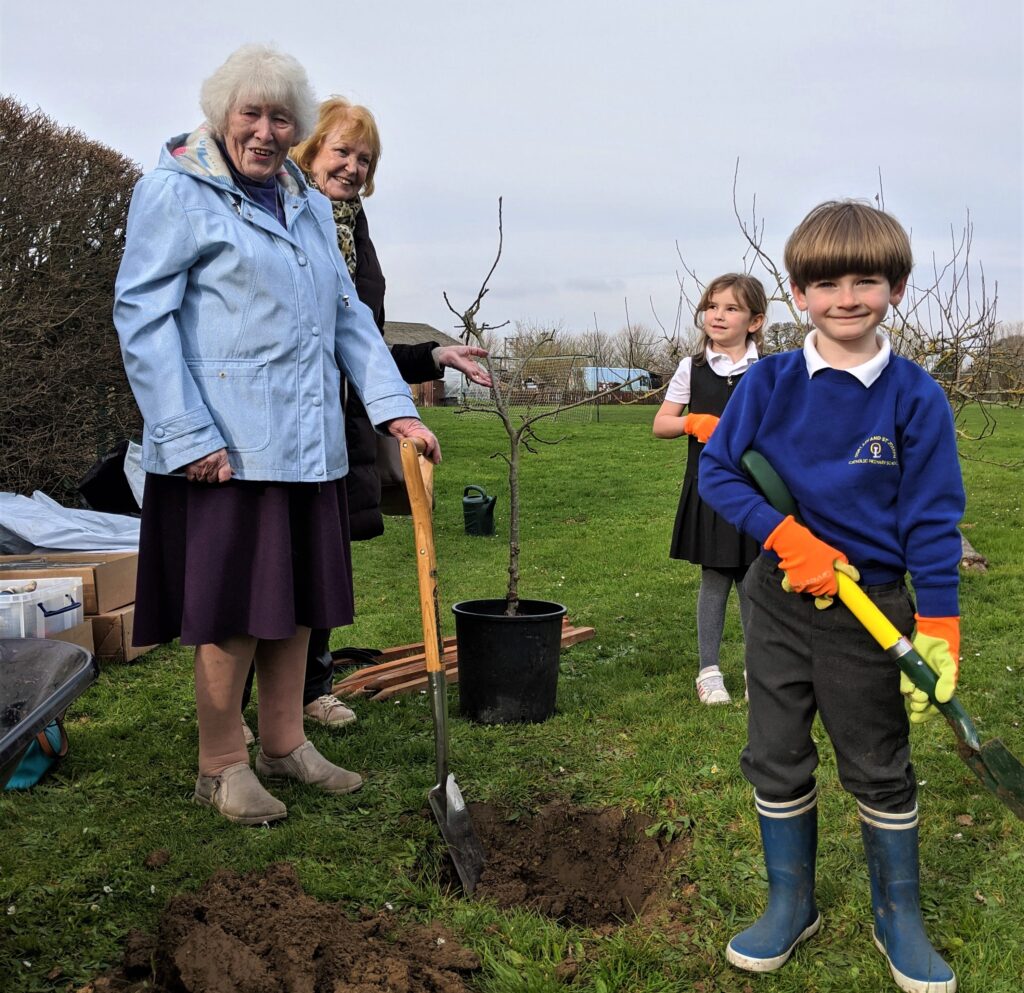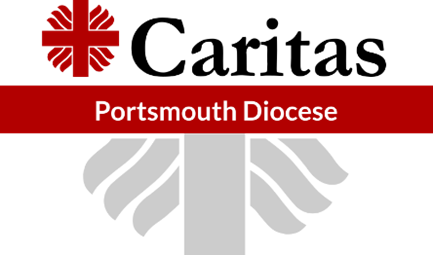 Caritas is recruiting new Board members
Caritas Diocese of Portsmouth helps and supports parishes and schools across the diocese to reach out in charity to those in need. The scope of our work includes both social justice and environmental issues and we have some exciting projects planned that will make a real difference to people's lives . The activities of Caritas are supported and monitored by the Caritas Governance Board on behalf of the Trustees and the Bishop. The board wishes to recruit up to three additional members who will bring energy and commitment to its responsibilities. As part of this expansion, the board also wishes to improve its diversity to better reflect the people that Caritas is seeking to serve.
If you have a real heart for caring for the poor and for creation, and you have some experience at board level in a charitable organisation or similar , please contact the Chair of the Board, Gerry Penfold ([email protected]) for a copy of the role description. If you know someone who may be suitable and interested in serving on the board, please encourage them to apply. All appointments are subject to interview and require the approval of the Bishop and Trustees.
Good Grub Club April 12th 2022
Some great BBC South Today footage of our very own Zach and Victoria helping to coordinate activities at the Good Grub Club in Millbrook, Southampton. The news story is at 6 minutes and 25 seconds on the link below.
This is a great example of how Caritas can join local collaborative programmes to achieve a better impact for those in need in our communities.
Good Grub Club is a scheme run by Abri (a social housing provider) with support from Colne Avenue Methodist Church and Caritas Portsmouth.
This is the sort of programme that Caritas will be running direct from the Community Kitchen at Immaculate Conception, Portswood later this year. We are hoping for a launch date in the summer holidays.
We are going to be coordinating with the Good Grub Club Team and will be running our activities from Immaculate Conception in their new Community Kitchen, part of their Community Hub project, on alternate days of the week, to create more opportunities locally for families, while avoiding replication of service.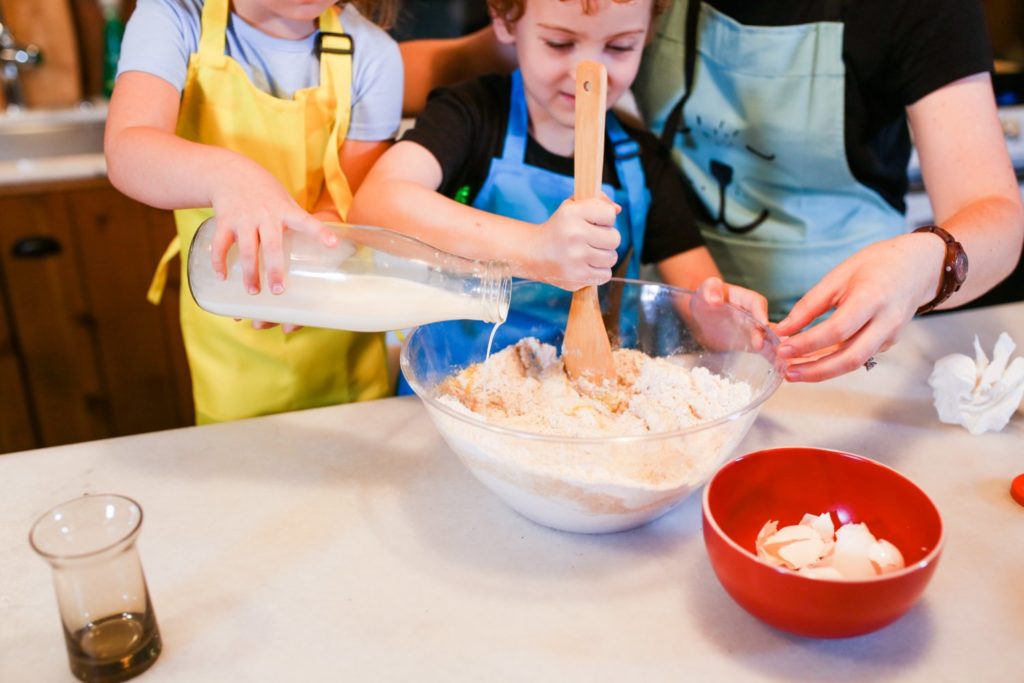 Join the World's First City Wide Plastic Survey - Portsmouth
Plastic pollution is a major problem in our world, and in our cities, yet there is very little data on the issue.
To gain a better idea of where plastic litter is found across the city, and how it gets there, the University of Portsmouth has partnered with Jetsam to deliver the world's first city-wide plastics survey. The MAPP Project is running in Portsmouth from February to May 2022. The project will help researchers identify patterns and hotspots in plastic pollution, and then go on to inform how community led solutions can be developed.
Doing your part to help with this survey is as simple as 1,2,3…
1: Download Jestam from the App Store (iOS) or Play Store (Android)
2: Register for the Portsmouth Plastic Survey in the 'Surveys' section
3: Use the app to take photos of plastic in Portsmouth on the specified dates each month
The MAPP Project survey runs for two days per month.
4th – 6th February; 4th – 6th March; 1st – 3rd April; 6th – 8th May
Make sure you use the app on those dates to create a snapshot of plastic pollution in Portsmouth, and help bring about change in our communities.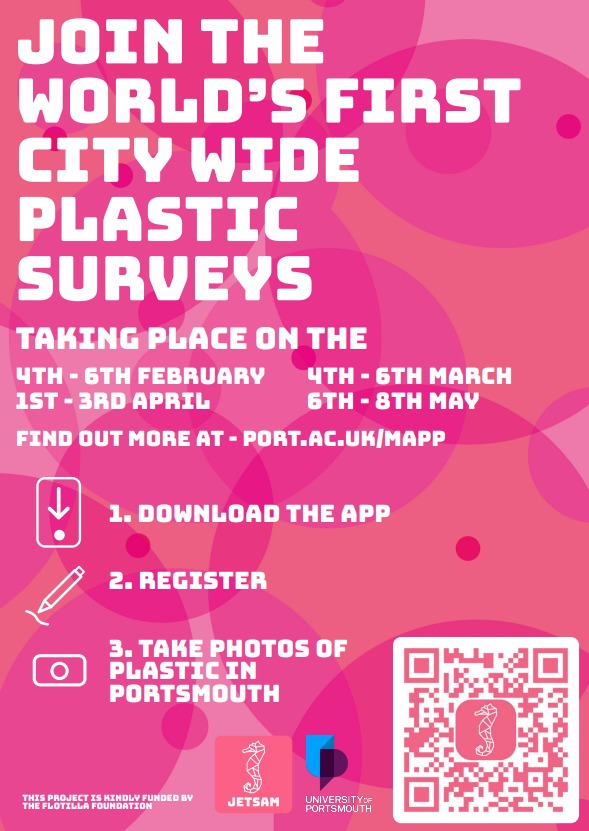 New Environment Strategy for the Diocese
Portsmouth Roman Catholic Diocese Trustees have approved a diocesan Environmental Strategy, which was written by Caritas as the diocesan environmental lead.
The Caritas team will be working on the next steps to implementing the strategy.
This will be to work with the central teams in the Curia's Department of Support and Administration Services and other teams groups and individuals around the diocese to produce an action plan.
Click on the button below to download the Environment Strategy.
In the meantime, if you would like to help our diocese environment action plan by making a Climate Pledge, please click on the link below which will take you straight to the pledge page.
Or scan the QR code opposite with your phone camera and tap the link to go direct to the pledge page.
You can also download a copy of the pledge form by clicking on the button below.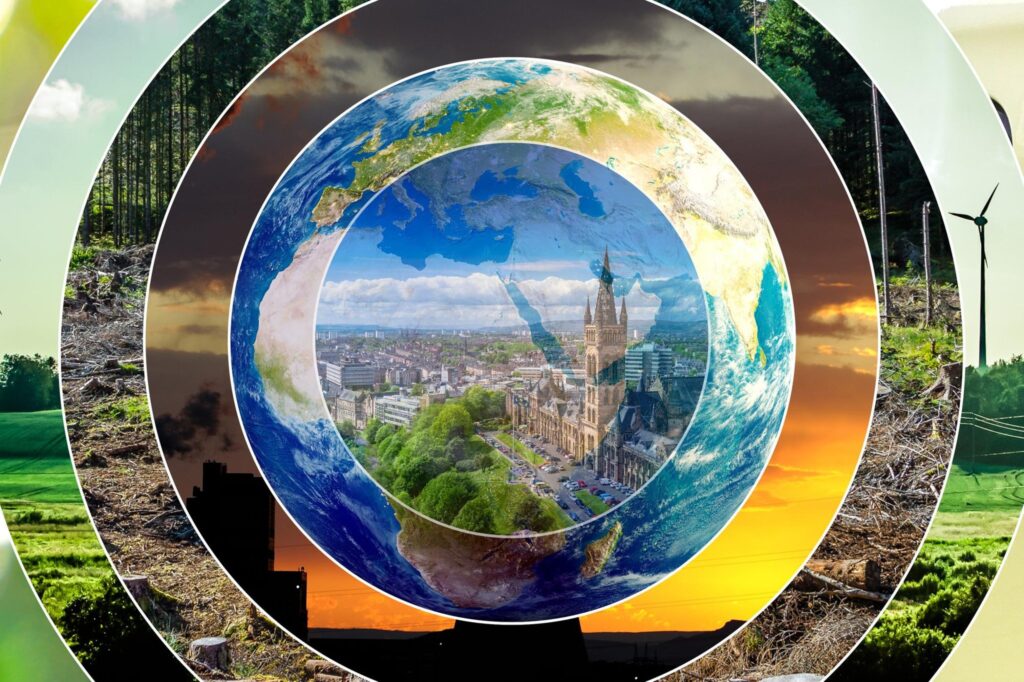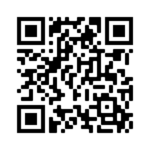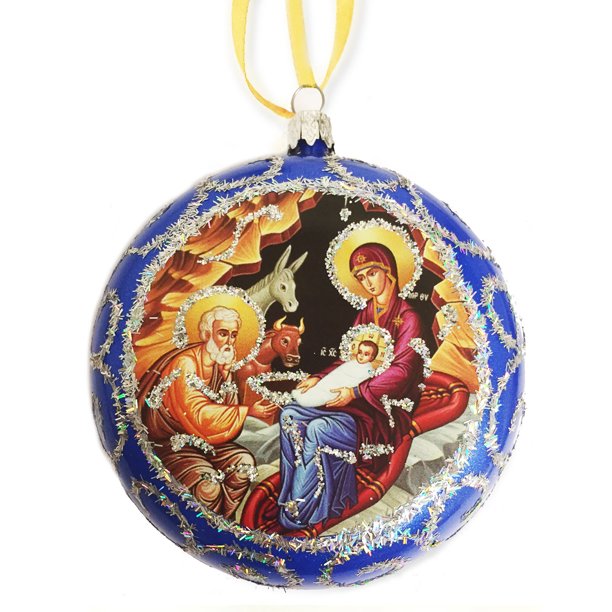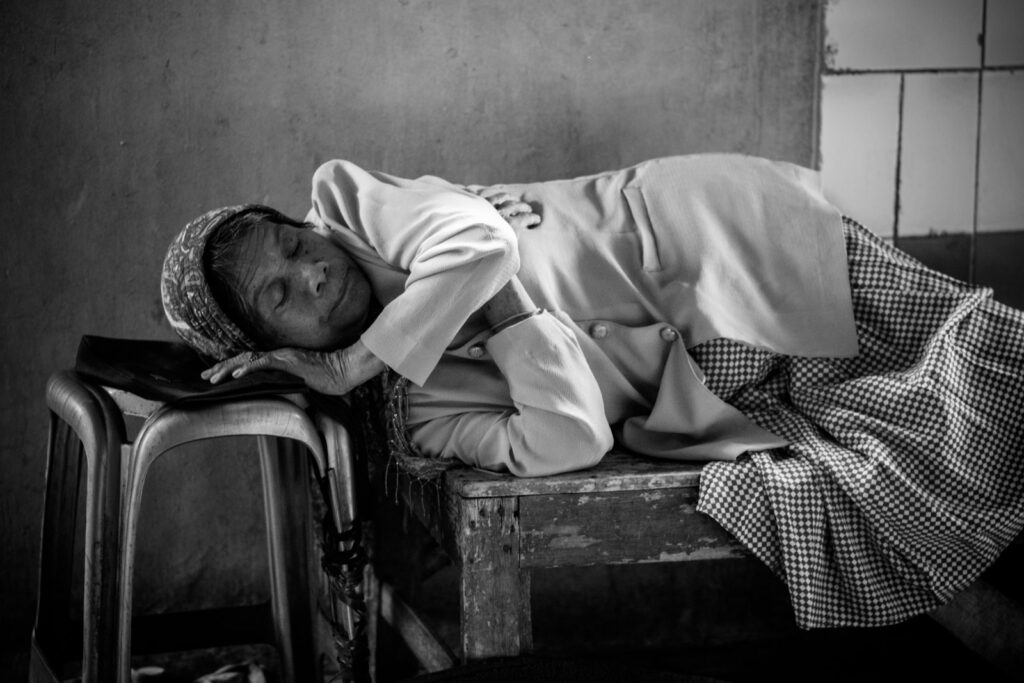 Caritas at Christmas
This year, instead of a Christmas Card appeal, Jesuit Refugee Services are inviting us all to write a "Message of Solidarity" onto an Orange Heart and show your solidarity with those who are seeking asylum and protection in the UK.
You can make your own orange heart using paper/card or download and print this template: www.jrsuk.net/wp-content/uploads/2021/09/Together-With-Refugees-heart-symbol-1.png
Once you have written your message, you can post a picture of your heart on social media to help us raise awareness and invite others to take part. Tag JRS UK and include the #TogetherWithRefugees on your posts.
You can either display your orange heart somewhere for people to see,… in the window of your home… or as part of a coordinated display in your school, church or community.
More information on work to help refugees can be found on our project page and also in the links below:
Caritas Social Action Network Statement on our response to the Nationalities and Borders bill.
Pray for refugees.
In the season of Advent, the Cycle of Prayer includes Migrants and Refugees.
As we prepare to celebrate the Nativity of the Lord, we remember that the Holy Family were themselves refugees, driven from their home by fear of persecution. This Advent let us pray for migrants and refugees and pray for ourselves, that our hearts will never be hardened in the face of their plea for sanctuary.


Fossil Fuel Divestment announcement 26th October 2021
On October 26th our diocese will be joining in with the Global Fossil Fuel Divestment announcement.
This decision, which has my full support, was taken by Diocesan Trustees recently, and reflects the commitment from both clergy and laity throughout Portsmouth diocese… to play our part in the search for a more equitable use of our mother earth's resources… to "live simply" and in solidarity with the poor.
Pope Francis spoke in his Laudato Si encyclical of St Francis of Assisi's words:
Saint Francis of Assisi reminds us that our common home is like a sister with whom we share our life and a beautiful mother who opens her arms to embrace us.
This sister now cries out to us because of the harm we have inflicted on her by our irresponsible use and abuse of the goods with which God has endowed her.
I am delighted that we today are joining with many other faith organisations to raise our voices prior to COP26 to bring attention to the urgent need for change in how we use our global resources.
Bishop Philip Egan
The global divestment announcement, which will take place as the UK prepares to host the UN climate summit (COP26) in Glasgow in November, offers an opportunity to faith organisations – at national, regional and local levels – to highlight the urgent need to divest from fossil fuel companies and invest in solutions to the climate crisis.
" I am delighted that our diocese has committed to divest from all fossil fuel investments. Care for our Common Home is a key theme for Caritas along with Care for the Poor and this is one of many steps on our journey of care."
Gerry Penfold Chair, Caritas Portsmouth Diocese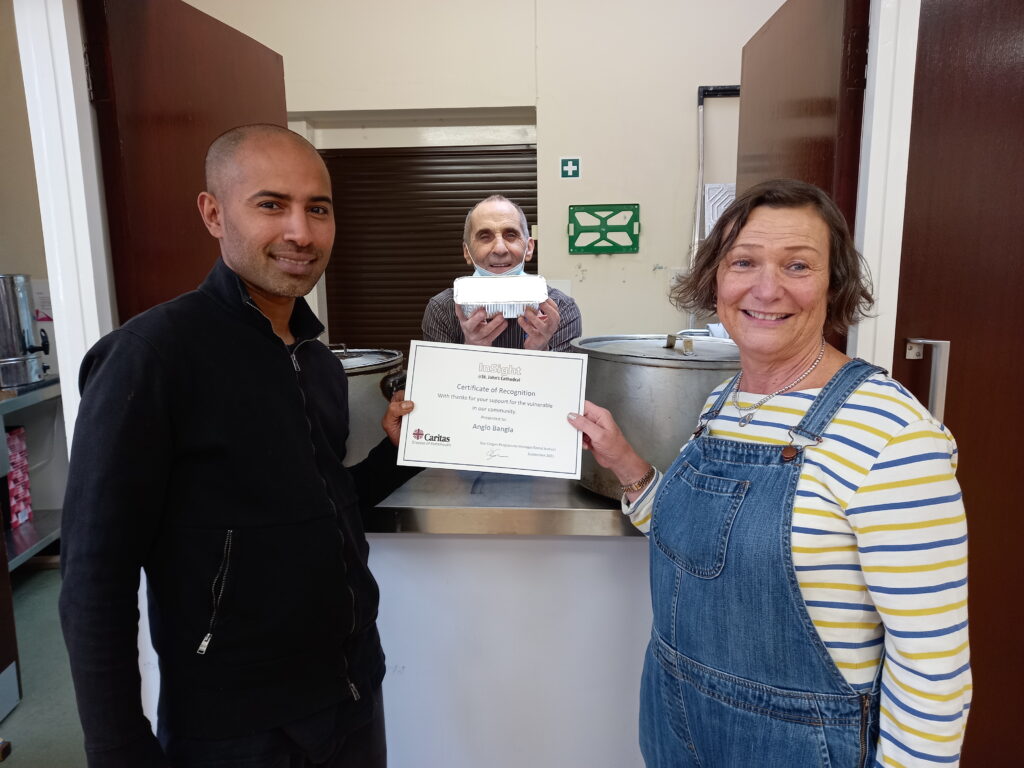 Please let us know if you have any news and events relating to Caritas projects by contacting Caritas on:
Sue Cregan, Volunteer Coordinator for [email protected]'s, a Caritas parish project at St. John's Cathedral shares news of their aims to focus on two of the four priorities outlined in the Bishop's Vision: 'mission to all' and 'being outward looking servants of the Lord'…

[email protected]'s is a Caritas parish project which provides a safe place to build community for those who feel isolated, particularly due to mental health issues, but also through homelessness and addictions.
In March 2021, we started working with the Anglo Bangla, a local Bangladeshi restaurant. The generous team, led by Kam, have been donating enough meals to feed our InSight guests, with any leftover meals being delivered to the local women's refuge. During National Curry Week (4th-10th Oct), Kam and his colleagues donated £2 for every order received to InSight. They asked that the donation of over £300 be spent on items to benefit the most vulnerable during the winter months. Thanks to their generosity, we now have a stock of sleeping bags, backpacks, clothing and appropriate food stuffs for any of our homeless guests and others who call in at the Cathedral.