Caritas news and events in and around the diocese
New Environment Strategy for the Diocese
Portsmouth Roman Catholic Diocese Trustees have approved a diocesan Environmental Strategy, which was written by Caritas as the diocesan environmental lead.
The Caritas team will be working on the next steps to implementing the strategy.
This will be to work with the central teams in the Curia's Department of Support and Administration Services and other teams groups and individuals around the diocese to produce an action plan.
Click on the button below to download the Environment Strategy.
In the meantime, if you would like to help our diocese environment action plan by making a Climate Pledge, please click on the link below which will take you straight to the pledge page.
Or scan the QR code opposite with your phone camera and tap the link to go direct to the pledge page.
You can also download a copy of the pledge form by clicking on the button below.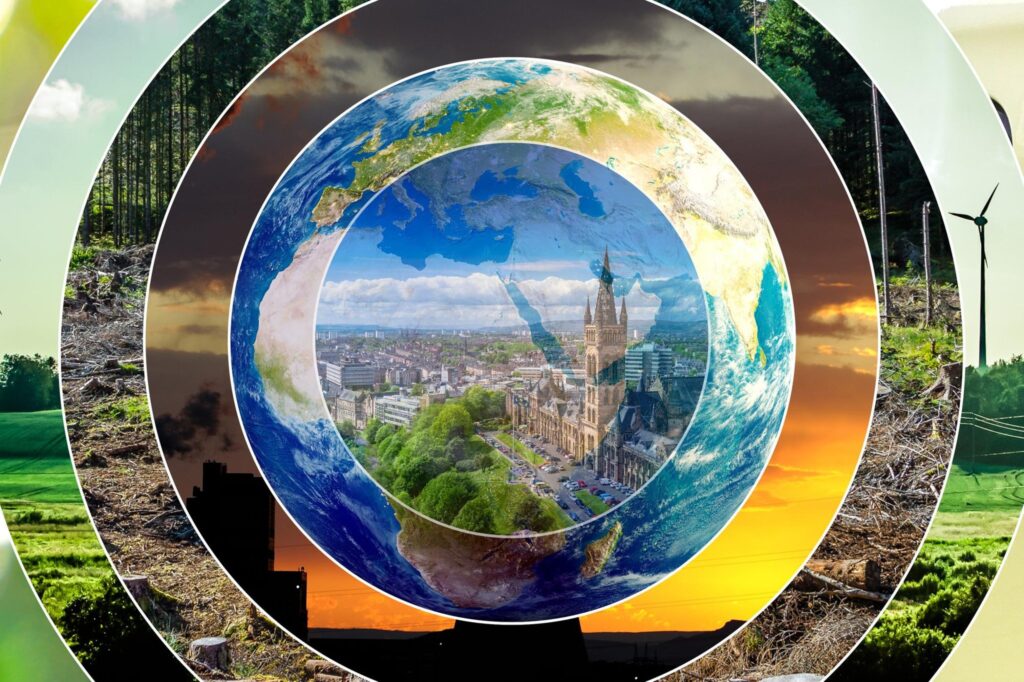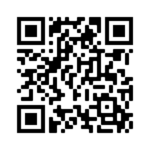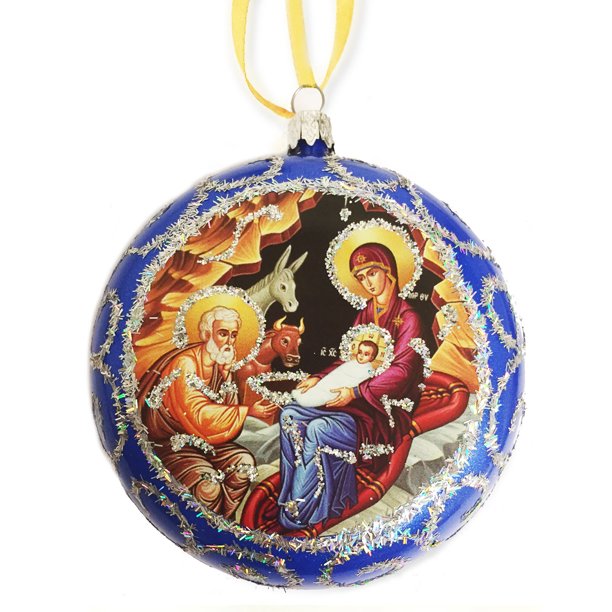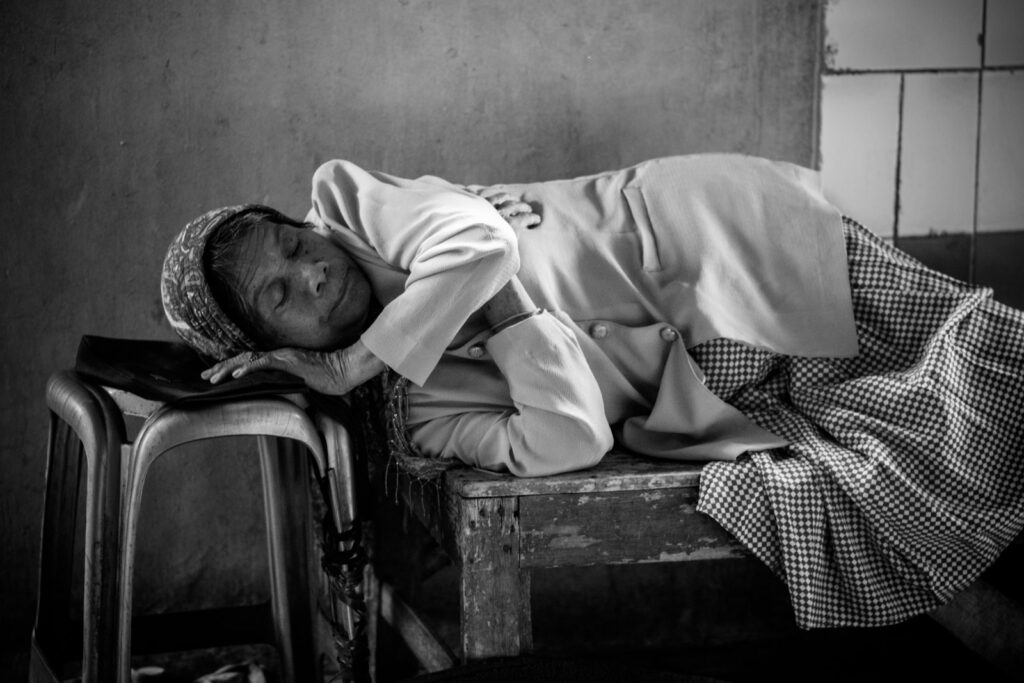 Caritas at Christmas
This year, instead of a Christmas Card appeal, Jesuit Refugee Services are inviting us all to write a "Message of Solidarity" onto an Orange Heart and show your solidarity with those who are seeking asylum and protection in the UK.
You can make your own orange heart using paper/card or download and print this template: www.jrsuk.net/wp-content/uploads/2021/09/Together-With-Refugees-heart-symbol-1.png
Once you have written your message, you can post a picture of your heart on social media to help us raise awareness and invite others to take part. Tag JRS UK and include the #TogetherWithRefugees on your posts.
You can either display your orange heart somewhere for people to see,… in the window of your home… or as part of a coordinated display in your school, church or community.
More information on work to help refugees can be found on our project page and also in the links below:
Caritas Social Action Network Statement on our response to the Nationalities and Borders bill.
Pray for refugees.
In the season of Advent, the Cycle of Prayer includes Migrants and Refugees.
As we prepare to celebrate the Nativity of the Lord, we remember that the Holy Family were themselves refugees, driven from their home by fear of persecution. This Advent let us pray for migrants and refugees and pray for ourselves, that our hearts will never be hardened in the face of their plea for sanctuary.


Fossil Fuel Divestment announcement 26th October 2021
On October 26th our diocese will be joining in with the Global Fossil Fuel Divestment announcement.
This decision, which has my full support, was taken by Diocesan Trustees recently, and reflects the commitment from both clergy and laity throughout Portsmouth diocese… to play our part in the search for a more equitable use of our mother earth's resources… to "live simply" and in solidarity with the poor.
Pope Francis spoke in his Laudato Si encyclical of St Francis of Assisi's words:
Saint Francis of Assisi reminds us that our common home is like a sister with whom we share our life and a beautiful mother who opens her arms to embrace us.
This sister now cries out to us because of the harm we have inflicted on her by our irresponsible use and abuse of the goods with which God has endowed her.
I am delighted that we today are joining with many other faith organisations to raise our voices prior to COP26 to bring attention to the urgent need for change in how we use our global resources.
Bishop Philip Egan
The global divestment announcement, which will take place as the UK prepares to host the UN climate summit (COP26) in Glasgow in November, offers an opportunity to faith organisations – at national, regional and local levels – to highlight the urgent need to divest from fossil fuel companies and invest in solutions to the climate crisis.
" I am delighted that our diocese has committed to divest from all fossil fuel investments. Care for our Common Home is a key theme for Caritas along with Care for the Poor and this is one of many steps on our journey of care."
Gerry Penfold Chair, Caritas Portsmouth Diocese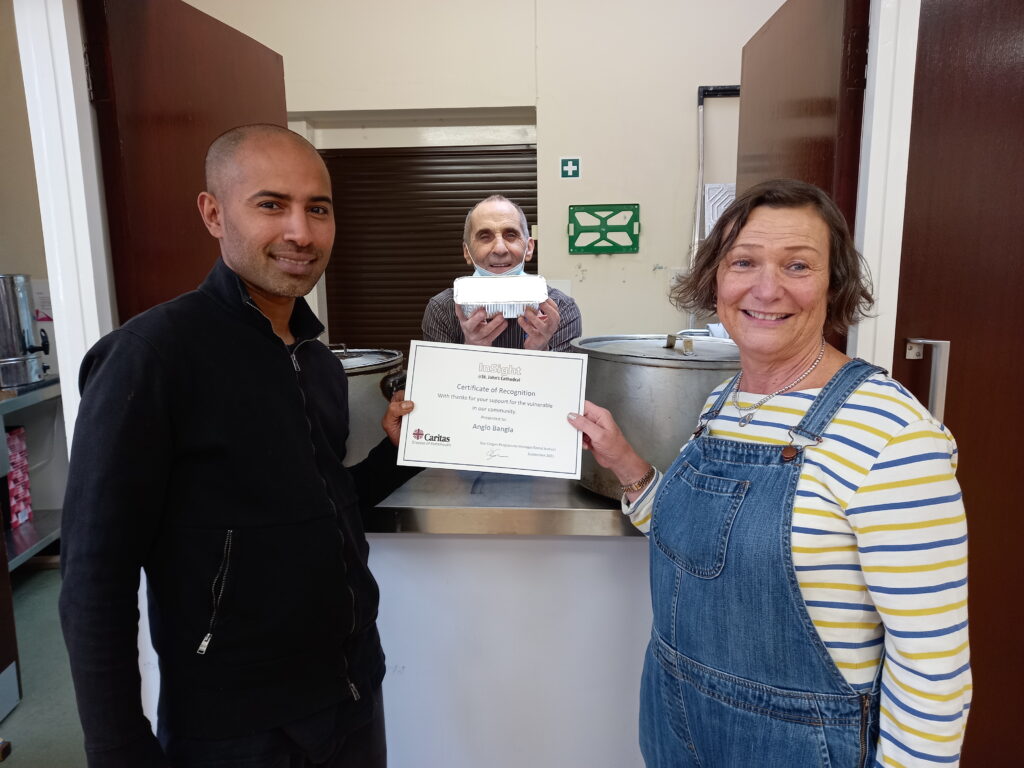 Please let us know if you have any news and events relating to Caritas projects by contacting Caritas on:
Sue Cregan, Volunteer Coordinator for [email protected]'s, a Caritas parish project at St. John's Cathedral shares news of their aims to focus on two of the four priorities outlined in the Bishop's Vision: 'mission to all' and 'being outward looking servants of the Lord'…

[email protected]'s is a Caritas parish project which provides a safe place to build community for those who feel isolated, particularly due to mental health issues, but also through homelessness and addictions.
In March 2021, we started working with the Anglo Bangla, a local Bangladeshi restaurant. The generous team, led by Kam, have been donating enough meals to feed our InSight guests, with any leftover meals being delivered to the local women's refuge. During National Curry Week (4th-10th Oct), Kam and his colleagues donated £2 for every order received to InSight. They asked that the donation of over £300 be spent on items to benefit the most vulnerable during the winter months. Thanks to their generosity, we now have a stock of sleeping bags, backpacks, clothing and appropriate food stuffs for any of our homeless guests and others who call in at the Cathedral.